Content Solutions for Business to Business Organisations.
Let's not beat around the bush; you're here because you want some content that will help communicate your services, products and make your business stand out. You want video's to get noticed and ultimately generate more revenue and you want to know how we can add value to your business. 
You know this already, and you also know that every business is generally looking at the same thing – more value. However, what that value is will differ drastically between each business. 
Untitled Media will work with you to create content that speaks directly to your target audience.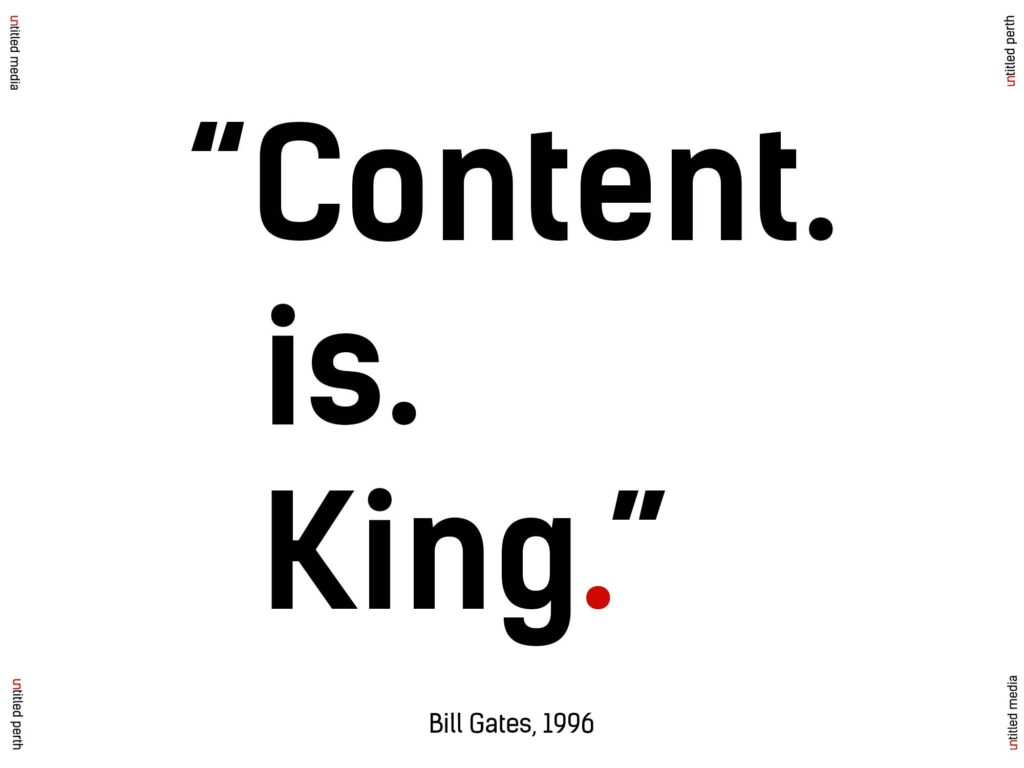 Pick a one off project or enquire about our ongoing content packages
Only Engage the Services You Need

Strategy

Production

Content Creation

Deployment
Take the stress out of content production with one of our custom video packages. Get high-quality visual content you can use to share across your social media channels and websites on a consistent basis.
We'll work with you to figure out what kind of content will work best for you and tailor a package to suit your needs. By choosing a content package you will ensure that you're getting much more value for your money than just a one off video.
We will tailor your package to fit your individual needs and we'll ensure you get the greatest amount of value from each video shoot.
You decide whether you want a full end to end production solution or perhaps just require one or two of our services.
Get in touch for a chat and we can discuss what might work for you.
When marketing your business or brand, quality and consistency is key. People are quick to forget and even quicker to judge. How often do you hear 'you need to post more', or just 'generate more value'? We hear it from pretty much every marketer, acquaintance, influencer, blogger or fortune cookie. The thing is – being critical is easy but creating is hard. 
Feed the media beasts and gain access to quality and consistent content. Save money by not having to hire a full time marketer, videographer, animator and social media manager. Not to mention spending thousands on your own production gear. 
Get smart, get efficient, get consistent. 
Create untitled media.